Bluebonnets and Cactus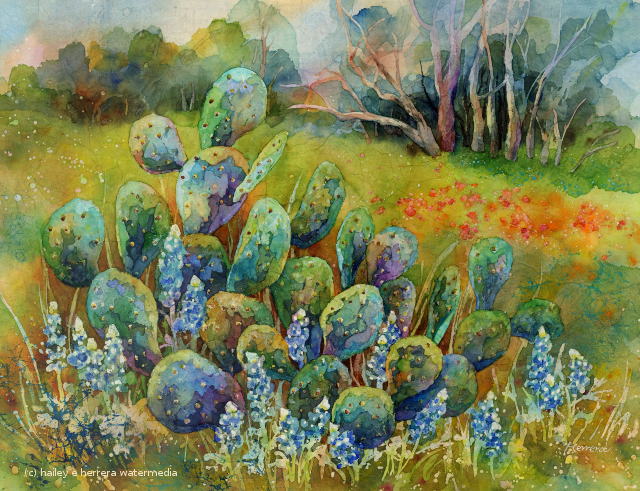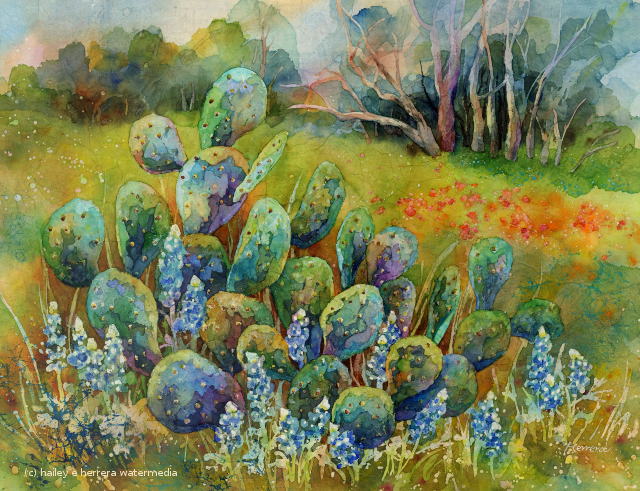 Bluebonnets and Cactus
Bluebonnets and cactus watercolor painting.
Available through the Gallery at Round Top, Round Top, TX. 979-249-4110 artgalleryrt@gmail.com
www.thegalleryatroundtop.com
Dimensions 24X18X0.75 inches
This painting was created on Rice paper using artist quality watercolor paints. It has been mounted on 24"x18" wooden panel and coated with a varnish to protect from UV damage.
Shipped in a floater frame.